2012 Poverty Summit
2012 Poverty Summit
September 21-22, 2012
Washington, DC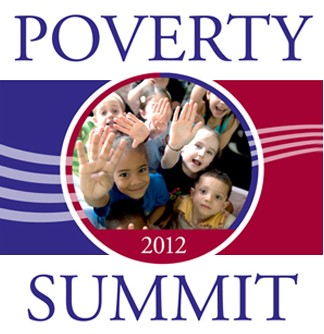 CFED is hosting the second national Poverty Summit on September 21-22 in Washington, DC. The event will bring together leaders, experts, practitioners, and advocates to discuss ideas for reducing poverty in America and internationally.
On September 22, Investing in What Works for America's Communities author Peter Edelman, Georgetown University Law Center, is featured at the morning plenary session. The book's senior editors Nancy O. Andrews, Low Income Investment Fund, and David Erickson, Federal Reserve Bank of San Francisco, will be part of the closing plenary panel with Michael Morris, National Disability Institute, and Andrea Levere, CFED.
For registration and more information, visit www.nationalpovertysummit.com.
Read Peter's Idea: "Our History with Concentrated Poverty"
Read David's Idea: "Routinizing the Extraordinary"
Read Nancy's Idea: "Inflection Point: New Vision, New Strategy, New Organization"