Building a Bridge from Wall Street to Main Street: How Impact Investing Can Expand the Reach and Role of Community and Economic Development
By William Burckart
The limited number of opportunities for "impact investing"—investments intended to generate measurable social and environmental impact alongside financial returns—is restricting the growth of this style of investing, according to a global survey of practitioners undertaken by Impact Economy for the U.K. Cabinet Office. 
Limited deal flow will likely be even more of a problem in the future due to the looming generational wealth transfer between Baby Boomers and their beneficiaries—the total value of which has been estimated to be upwards of $41 trillion—as the recipients of this transfer consistently rank social and environmental returns as their primary investment criteria, ahead of profit.  Put another way, there is significant opportunity and an equally significant gap in the impact investing field and in the future of wealth management.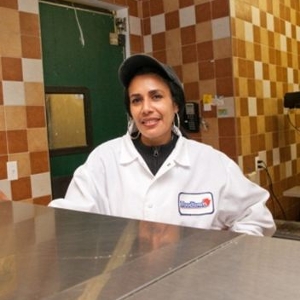 Investors, funds and advisors are struggling with sourcing of investments and building fund portfolios.  As a consequence, everyone is losing out: Main Street business owners and aspiring entrepreneurs don't get what they need to build their businesses, and investors miss the opportunity to put their capital to work in ways that generate returns and contribute to the development of neighborhoods, cities, states, regions and the entire economy.
A new report, "Serving Client Demand for Impact Investing: A How-to Guide for Financial Advisors and Senior Management," produced by Impact Economy in collaboration with the Money Management Institute, explores this dilemma further. The findings suggest that the financial services industry could optimize both the impact and financial proposition of these kinds of investments by venturing to actually align them, making impact investing commercially viable and socially transformative.
Key to this value proposition is the Community Reinvestment Act (CRA), which encourages depository institutions to help meet the credit needs of the communities in which they operate. Major financial institutions—from Citigroup, to Goldman Sachs, and Deutsche Bank—have mobilized significant amounts of capital to this end of satisfying government regulators.
But, as touched upon in Investing in What Works, firms can begin to serve client demand as well by broadening where their CRA-motivated capital actually flows, moving beyond real estate transactions to include greater diversification into health care, education, social services, and the arts—sectors of great interest to the very clients now fueling demand for impact investing opportunities.
The open question, though, is how to effectively utilize CRA credit in this way, with any number of challenges needing to be overcome to make such a strategy work. Chief among them is the need for CRA regulators to signal clearly that expanding community and economic development efforts to include a broad range of social services—outside of real estate—will not jeopardize a bank's CRA status.
Beyond clear regulatory signals, also missing have been the wholesale mechanisms necessary for efficiently leveraging government incentives like philanthropic resources and private sector deal flow—the "pump primers" if you will.
Helping to move the needle, though, are new platforms such as DreamFund, a special purpose vehicle that purchases qualified loans originated by or on behalf of impact-focused lenders. DreamFund acts as a clearinghouse for loans that are matched to the government, philanthropic and private sector programs for which they qualify – solving the challenges of fragmentation and inability to achieve scale by serving as a comprehensive industry utility.
The fund presents a vehicle to meet the needs of a full spectrum of investors with varying appetites for risk, return and impact. Its impact potential is re-enforced by a companion initiative – TILT Forward – that identifies, screens and licenses proven products or services for a network of mission-focused lenders.
The potential associated with broadening the utility of CRA-motivated investing—as well as building the necessary pump primers like DreamFund and TILT Forward—cannot be understated. In our experience, a strategy like this prepares the financial services industry to respond to increasing client demand for the integration of impact investments within client portfolios as well as to leverage government incentives to meet the capital needs of communities.
William Burckart is the managing director of Impact Economy (North America), a global impact investing and strategy firm, and a member of the Working Capital Group of the national Micro Capital Task Force. Watch his overview of the impact investing market from the Investing in What Works Dallas event here.