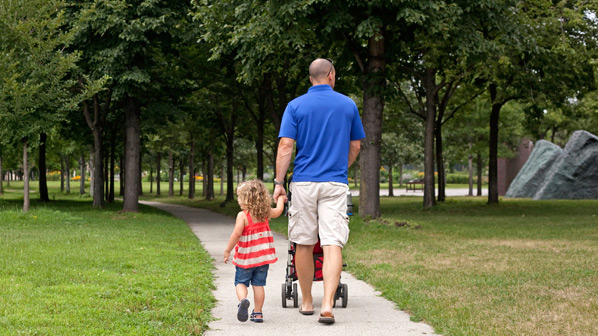 "Past performance should not be seen as an indicator of future success."
Anyone who has ever had to decide among investment options, whether for retirement, an endowment, or savings, should be familiar with this warning. Just because a certain investment achieved a 20 percent return over the past 10 years does not mean it will perform anywhere close to that over the next 10. No admonition is more appropriate for the community development industry today.
Since the 1960s, this sector has grown and produced staggering returns: billions of dollars in private capital invested; millions of affordable housing units built; the development of an extraordinary number of high-performing local, regional, and national nonprofit organizations; and the creation of the most successful private-public partnership the nation has ever seen, the Low Income Housing Tax Credit.
These successes were largely achieved in a different era, before community was redefined by revolutionary forces of change— primarily, globalization and the internet—that have reshaped not only America but also the world and America's place in it. Despite the heady successes in this sector, our work has not had the effect that many of us intended: a material impact on the number of Americans living in poverty.
Our long-held assumptions about the levers required to address poverty in a globalized world, and the appropriate role of place in that effort, are being challenged. Community development must move from an industry viewed by many as focused on managing decline—think older industrial cities—to one that is ushering change in new collaborative ways, disrupting obsolete and fragmented systems, keeping an eye on underinvested places, and connecting low-income people to economic opportunities wherever they exist in this hyperconnected world.
WHAT HAS CHANGED
Since its inception in the decades after World War II, the community development sector in the United States has emphasized the primacy of place. It has championed place-based revitalization strategies aimed at alleviating poverty by improving the physical environment and increasing access to wraparound services in a contained geographic area. According to this theory, poverty was largely considered to be a side effect of geographic isolation and disinvestment. It could therefore be alleviated through a strategy of concentration: by targeting energy and resources to defined geographies, or disadvantaged subsections of cities, material improvements in physical places would lead to corresponding improvements in lives and livelihoods.
But a lot has changed. Once-in-a-lifetime developments such as the internet and globalization, fundamentally have transformed the way people live and how the world works. An increasingly global trading system accelerated the globalization of the U.S. economy with profound impacts on neighborhoods and low-income people. It further reduced the role that low-income neighborhoods could play in the economic lives of their residents by moving jobs not just out of the neighborhood to the suburbs, as had happened in the 1970s and 1980s, but out of the country. It disrupted almost 40 years of steady increases to the economic well-being of America as a whole. As a direct result, the geography of opportunity today stretches far beyond neighborhood and city boundaries. Jobs are not limited to the small business opening up on the corner or the factory that closed downtown, or even the nearby suburbs. New York City does not only compete with Newark for employers and jobs; instead, both cities compete with Bangalore, Rio de Janeiro, and Beijing.
Similarly, the internet has profoundly reshaped notions of connection and community. The definition of "community" has, in many instances, lost a geographic, placed-based character as smart phones, text messaging, and social networks like Facebook have become ubiquitous. Today people identify and interact with their online communities, social networks comprising self-selected individuals who share interests, values, family ties, and more.
Political and societal changes such as the development of school vouchers, charter schools, and mega-churches have also accelerated the displacement of place. People have increasingly chosen to disconnect themselves from local institutions. In short, the primacy of place has lost out to mobility.
Finally, poverty is no longer limited to the disadvantaged subsections of our cities. Issues once thought to be unique to isolated geographies, such as bad schools and underemployment, are now ubiquitous. High-performing public systems that since World War II have helped to build our country's middle class and create broadly shared economic prosperity are broken and no longer produce such results. In most cities today, for example, we do not need to fix the elementary school in only one neighborhood, we need to fix most of the elementary, middle, and high schools in regional school systems.
The community development industry, and the United States as a whole, has failed to adequately adapt to these seismic changes. As the United States transitioned from the center of the world's economy to being a player in a truly global one, income inequality and stagnation has increased. Economic opportunity and prosperity declined for most Americans over the past 30 years, as highlighted by the recent Occupy Wall Street movement. Not surprisingly, the economic conditions of low-income people in the neighborhoods targeted by community developers were also negatively affected over this time. Very local community-based strategies that were disconnected from the quickly changing mainstream global economy simply had no hope of helping people overcome the economic forces at play.
In a twenty-first century world, how do we define "community" and what role should it play in our work? Can strategies that concentrate on narrowly defined places create broadly shared economic prosperity? If connectivity is key and systems need to be changed at a city or regional level, what is the role for traditional community development practitioners? Can an industry largely built on real estate transactions pivot to be influential in approaches where those transactions are important but insufficient? If transformational changes have occurred, why are so many of the very poor still trapped, symbolically and literally?
These questions are uncomfortable. They challenge our long-held assumptions about community development and urban revitalization. They also demand a fundamentally redefined notion of social change and an innovative approach to implementing it. Such an approach would require unprecedented collective action; a focus on reengineering long-broken systems such as education, workforce development, and transportation that addresses people and not just real estate; and a commitment to connecting low-income individuals to opportunities and private markets. As community development practitioners and citizens we are not simply fitting the last pieces—underserved neighborhoods—into an otherwise healthy puzzle of the American city. Instead, we are facing fundamental challenges to post–World War II ways of life.
FIXING THE METHOD
Our problem is not that we do not know what we want to achieve. Instead, it involves "fixing the method by which these goals are attained," as management legend Edward Deming said.1 The community development sector must change the way it works and with whom it works. We need a method that is commensurate with the scope and nature of the problem. We have gone "all in" on local strategies, ignoring global realities. We have become technical experts on transactions when we need to lead a new way of adaptive problem-solving.2 Our focus has been on a singular strategy and unit of change, the community, but we must integrate geography, connectivity, and systems innovation. We have become very influential to those involved at the neighborhood level, yet we remain largely unknown beyond that sphere. Our new method must accomplish four things:
Invest in Dynamic Collaboration.
Unfortunately, our ability to come together and solve important and complex problems is broken, as evidenced regularly in the U.S. Congress and many state houses. Problems such as stunted economic growth and an unprepared workforce are complex and demand long-term solutions. They will require a new civic problem-solving infrastructure that is resilient and able to adapt to changing conditions—an infrastructure that is not commonly found in the United States.
This civic infrastructure must be founded on the same model that is being adopted by businesses around the world: dynamic collaboration or distributed leadership. In the words of Dow Chemical CEO Andrew Liveris, "collaboration is the new competition."3 New realities mean that old-line institutions must break out of old paradigms. In order to effect long-term solutions, what is required is the right pool of talent and entities (both public and private), participants who bring formal and informal authority to the table, and the setting aside of old mental models of organization. In the words of Unsectored's Laura Tomasko, collaborative leaders must be "infrapreneurs," or people who create change by developing and connecting systems.4
At Living Cities, we have been supporting cities to create "one table," where government, philanthropy, the nonprofit sector, and the business community can come together. The results so far have been encouraging. For example, as a part of our five-city Integration Initiative, which began in 2010, leaders in Minneapolis–St. Paul are using this approach to consolidate the governance of multiple transit-oriented development efforts, coordinate precious financial and human resources, and ensure that region-wide transportation efforts create broadly shared economic opportunities. In Detroit, the inclusion of lenders at "the table" has resulted in progress toward $20 million of new community-enhancing transactions.
End Workarounds.
Our systems are failing us, largely because they were built for different times and on now-outdated assumptions, such as an entire K–12 education system designed around the imperative of a nine-month school year to accommodate summer harvests. Yet, overhauling systems has proven to be very difficult given entrenched interests and the sheer force of inertia. As such, the nonprofit sector has responded largely with "carve-outs" and workarounds. We have been astonishingly innovative, but this innovation has remained on the periphery: the one good school in a failing system, the one successful job training program serving a small number of people. We have accepted that we are program rich but systems poor, to borrow a phrase often stated by Cincinnati's civic leaders.
We must commit to long-term systems innovation, not another new program. A vastly restructured system is needed to serve as a lasting platform for wealth building and well-being of low-income Americans. To paraphrase Jon Gertner in The Idea Factory: Bell Labs and the Great Age of American Innovation, systems innovation is a new process that does the job with consistently better results, is deployed on a large scale, becomes the new normal or mainstream way of doing business, and has a significant impact on both society and the economy. It is this impact on both society and the economy on which we must focus.5
Systems work is necessary, and it is possible. As a supporter of the viral Strive Network, in the past two years alone we have seen dozens of cities take on this challenge with education. Each city has not only built a multisector table, it has also adopted a shared vision for how to fix education from cradle-to-career. They use a combination of data-driven decision making and public accountability to drive results and move funding to programs that work.
Engage Private Markets.
If the community development sector has learned anything in four decades, it is how to innovate using the tools and the language of the private sector. Community development financial institutions (CDFIs) and Low Income Housing and New Markets Tax Credits engage markets at scale; other parts of the nonprofit sector look on this with envy. We must implement this distinct competitive advantage, but in even more ambitious ways. We need to be the bridge that helps to bring private-sector discipline and resources, especially for those who seek financial and social returns, to public-purpose activities. And we must help the private sector to see how it can use its investments and practices for greater social results.