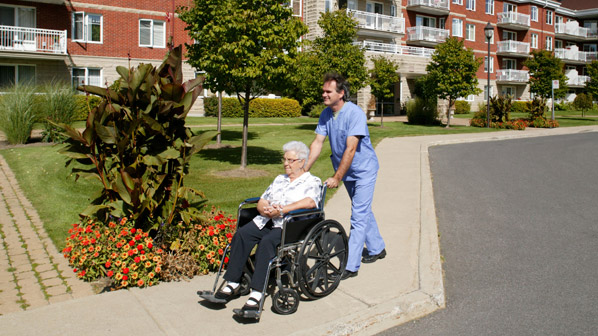 Housing is a key component in the history of community development. Although there are many calls to focus on other important aspects of building sustainable communities, providing quality, affordable housing is still a crucial part of the equation. For children to be able to learn, for families to be healthy, and for the elderly to be safe, a supply of stable, affordable housing must be available.
The recent Great Recession has highlighted the importance of housing in the United States. As foreclosures have increased and credit has waned, new housing starts (which are a major source of jobs) have plummeted. The recession has also challenged the assumption that the American Dream of owning a home is attainable by many. Although many households will continue to be able to afford a home, for one-quarter to one-third of the population there will always be a need for quality rental housing. Affordable rental housing must be available to all populations, particularly those with the lowest incomes. Federal housing policy must redefine the American Dream to include a supply of good rental housing in addition to the promotion of homeownership.
In the United States there is a major gap between the demand for affordable rental housing and the available supply. Foreclosures and changes in the ability to purchase a home have had an impact on the rental market. As previous homeowners flooded the rental market, vacancy rates in 2011 dropped to their lowest levels since 2001. This demand has caused rental costs to increase, which has affected those with the lowest incomes the most.
The National Low Income Housing Coalition, in its "Out of Reach 2012" report, observed a significant gap in housing affordability throughout the country.1 The report measured the housing wage, which is "an estimate of the full-time hourly wage a household must earn in order to afford a decent apartment at the HUD estimated Fair Market Rent (FMR) while spending no more than 30% of income on housing costs."2 With an average FMR for a two-bedroom apartment in the United States of $949 per month, the 2012 housing wage is $18.25. This is significantly higher than the average hourly wage of $14.15 that renters actually earn nationally (the "earned wage"). The housing wage exceeded the earned wage in 86 percent of the counties studied in the report. This gap between the wage required and the wage actually earned indicates a need for more affordable rental units.
MORE THAN JUST HOUSING
Affordable housing has always been about more than just bricks and mortar. The building of stable, vital, healthy communities that include services such as child care, health care, and educational opportunities has been the vision for changing the nature of poverty. It is a holistic approach that includes the promotion of stability and long-term homeownership and the provision of services to meet the needs of community residents.
Housing development organizations, particularly nonprofit developers, have a history of providing such services with the housing they have built. Their mission is long term, as they understand that it is necessary to have long-term ownership in order to preserve the affordability of what they have built. These developers now need a sustainable business model to continue to survive and thrive.
NEED FOR A SUSTAINABLE MODEL
Since the Tax Reform Act of 1986, affordable housing in the United States has primarily been developed for lower-income households, using a financing model that combines public subsidies, conventional debt, and private equity (using the Low Income Housing Tax Credit). At Mercy Housing, we provide a successful example of this model. We have built, acquired, and financed more than 41,000 apartments that house more than 139,000 people; in doing so we have proven that we are capable business partners who can produce and operate housing while providing support services. We know how to do complex deals in difficult markets, and we are committed to serving those communities most in need. However, this financing model is unsustainable, for many reasons:
At precisely the time when more rental housing is needed to serve a widening segment of the population, the traditional resources to provide it are dwindling rapidly. Following substantial cutbacks in government programs, we have fewer resources available to continue to meet the increasing demand for affordable rental housing.
Traditional funding provides only limited support to organizations at the operations level. Nonprofit developers in particular have been chronically undercapitalized. Their primary source of support has been the developer fee, which has increased little in the past 25 years. (Some government programs, such as HUD Section 202 for the elderly, have only recently permitted organizations to recoup a developer fee to pay for their organizational costs.) Without significant assistance from support organizations, it is difficult to provide and retain the infrastructure necessary to develop or rehabilitate housing for lower-income people, let alone take the risks of developing new models and programs.
The current model does not permit or encourage organizations to go to a larger scale, funding each project individually. Going to scale is the only way to narrow the gap between supply and demand.
Projects take too long (three to five years is not uncommon) to reach completion. Each project is subject to regulation by every funding source involved, and it is typical to have four to six funding sources. What results is a very inefficient system. Although we do not have accurate measurements of the costs of these time delays, we know that land costs, interest carry costs, staff time, required changes in design, and other factors make projects more expensive. As well, the multiple levels of compliance that are required increase operational and asset management costs. These increases mean that developments are either less affordable or require more subsidy.
Because it is so risk averse, the current model does not permit innovation. Cautiousness on the part of government programs (at federal, state, and local levels) has led to separate regulations and rules that are designed for the one percent (or fewer) who might abuse the system, rather than the 99 percent who are in compliance. This model may be a good system to manage risk, but it is not a good system for getting to scale.
GETTING TO SCALE
A new approach is necessary if we are to continue to progress toward meeting the country's housing and community development needs. Government programs, capital markets, and philanthropic foundations must change the way they perceive affordable housing production, in order to create new models that will be sustainable over the long term. The primary paradigm shift necessary will involve developing a system that allows housing developers with a holistic, community approach to housing, including the commitment to long-term ownership, to get to scale.
To achieve this shift, any new model should have the following characteristics/features:
Allow for Flexibility and Diversification. Currently, most government programs at all levels (federal, state, and local) have defined a narrow range of who can be served: those at the lowest level of income, which is generally defined as 60 percent or less of area median income.3 Although it is good public policy to target resources to those most in need, this focus solely on the lowest income population is not sustainable for the organizations that provide housing. The compliance costs to operate properties and provide services, along with strict limitations on rent, mean that there is little or no cash flow for organizations to be able to sustain or grow. In fact, to serve those most in need—the homeless, the frail elderly, and those with disabilities—requires an effort that is diversified enough to allow for some organizational income to be generated from other activities. Having multiple "business lines" that are not all tied to the same resource cycles also allows organizations to be able to deal with any disruptions that may occur in funding sources.
Encourage Innovation. All of the players in the housing industry—developers, private capital providers, the philanthropic sector, and government agencies—must be encouraged to innovate if new models are going to emerge. The current system focuses on avoidance of risk by encumbering government programs with rules and regulations. Banks and other lenders are also very risk averse. We must build in some tolerance for failure, as all new ideas are not going to be successful. Venture capital firms have recognized this as they take risks with emerging companies.
Fund at the Enterprise Level. Low-cost funding at the enterprise level—that is, providing debt and equity capital to an organization rather than project by project—is necessary to allow provider organizations to innovate, diversify, and become sustainable. It enables the developer to build reserves to be able to quickly take advantage of opportunities in rapidly changing markets. Access to funds for predevelopment without individual project application requirements can expedite the development process and reduce costs. A source of operating capital allows an organization to invest in infrastructure and other organizational needs to position it for future growth.
Enterprise-level funding assumes that the enterprise knows what it must do to develop what is appropriate for the market and the local community. One size does not fit all markets, resident needs, or project types, and yet the current system creates a fairly narrow set of rules with which all must comply. A major shift from a focus on compliance with rules to a focus on outcomes must occur. Goals should be set through public policy, and then development organizations should be allowed to propose ways to achieve these goals. Accountability should be through the outcome rather than unwavering compliance with a large set of very specific rules and regulations.
Encourage Collaborations across Sectors. A major goal of scale is creating a road to sustainability that is nimble and flexible enough to weather the current economic storm and other disruptions that may occur, such as natural disasters, loss of public subsidies, and health epidemics. The major elements of community stability—housing, health care, transportation, education, and jobs—must be united to solve the problems of community development and poverty. To date, although there is nascent recognition at the federal level that such linkages are needed, the governmental infrastructure to facilitate such partnerships and collaborations across the urban and rural landscape has not been created.
Promote Public-Private-Nonprofit Partnerships. Part of the problem in getting to scale is that most organizations are not big enough or do not have expertise in enough areas to undertake the necessary level of effort to attack the magnitude of the problems we are facing. However, by working together, organizations with different competencies can undertake much larger efforts than they could alone. This allows them to have the flexibility to move quickly rather than wait to hire or train staff in order to develop additional expertise.
Develop Comprehensive Impact Measurement. The housing and community development sector is late to the party in measuring the impact of what we do. Investors are looking for social, economic, and environmental impacts. The public wants to know that its tax dollars are well spent. Resources must be invested in systems that measure the outcomes of the work that is done. Such systems will also make it easier to develop programs on the basis of outcomes rather than on compliance with the rules.