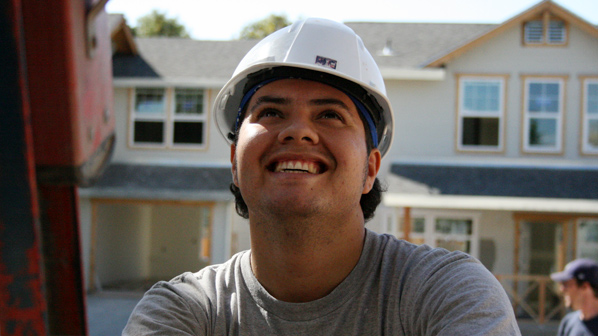 In September 2011, the U.S. Census Bureau released new statistics about poverty in the United States. According to the Bureau's analysis, fully 25 percent of very young children (below the age of five) in America are now living in poverty. Further, 46.2 million Americans lived in poverty in 2010, the highest number since the agency began tracking poverty levels in the 1950s.1
Accompanying this growth in poverty has been the escalating concentration of wealth in American society. As frequently cited,
The top 5 percent of Americans own 70 percent of all financial wealth.
The top 1 percent of Americans now claim more income per year than the bottom 100 million Americans taken together. This growing inequality is particularly notable between racial-ethnic groups. The average family of color owns less than 10 cents for every dollar held by a white family.
Two in five American children are raised in asset-poor households, including one-half of Latino and African American children.
The Census Bureau reports that even before the Great Recession hit, in 2007 Detroit had a poverty rate of 33.8 percent, Cleveland 29.5 percent, and Buffalo 28.7 percent. The level of pain in our smaller cities is even greater: in 2007, Bloomington, IN, led the list with a poverty rate of 41.6 percent. Dealing with the challenge of concentrated urban poverty necessitates, at bottom, a serious strategy to provide stable, living wage employment in every community and every neighborhood in the country.
Some of the most exciting and dynamic experimentation is occurring across America at the community level, as cities and residents beset by pain and decades of failed promises and disinvestment begin charting innovative new approaches to rebuilding their communities.
Even in economically struggling cities, "anchor institutions" such as hospitals and universities can be leveraged to generate support for community-based enterprise. An important example is taking place in Cleveland, OH, where a network of worker-owned businesses called the Evergreen Cooperatives has been launched in low-income, inner-city neighborhoods. The cooperatives will initially provide services to anchor institutions, particularly local hospitals and universities. Rather than allowing vast streams of money to leak out of the community or be captured by distant companies, local anchor institutions can agree to make their purchases locally. Already the "Cleveland model" has spread beyond Cleveland, with efforts now gathering early momentum in places as diverse as Amarillo, TX; Atlanta; Milwaukee; Pittsburgh; Richmond, CA; Springfield, MA; and Washington, DC.
During the past few decades there has been a steady build-up of new forms of community-supportive economic enterprises. These ideas, now being implemented in communities across the country, are beginning to define the underlying structural building blocks of a democratic political-economic system—a new model that is different in fundamental ways from both traditional capitalism and socialism.
This approach is commonly known as "community wealth-building." It is a form of development that puts wealth in the hands of locally rooted forms of business enterprise (with ownership vested in community stakeholders), not just investor-driven corporations. These anchored businesses (both for-profit and nonprofit) in turn reinvest in their local neighborhoods, building wealth in asset-poor communities. As such, they contribute to local economic stability and stop the leakage of dollars from communities, which in turn reinforces environmental sustainability and equitable development.
Community wealth-building strategies spread the benefits of business ownership widely, thus improving the ability of communities and their residents to own assets, anchor jobs, expand public services, and ensure local economic stability. The field is composed of a broad array of locally anchored institutions, such as hospitals and educational institutions that have the potential to be powerful agents to build both individual and commonly held assets. Their activities range along a continuum from efforts focused solely on building modest levels of assets for low-income individuals to establishing urban land trusts, community-benefiting businesses, municipal enterprises, nonprofit financial institutions, cooperatives, social enterprises, and employee-owned companies. Also included in the mix is a range of new asset-development policy proposals that are winning support in city and state governments.