A New Approach to Engaging High-Poverty Communities
By Susan Neufeld, Vice President of Resident Programs and Services, BRIDGE Housing and Emily Weinstein, Director of Potrero Community and Housing Development, BRIDGE Housing
This post originally appeared on the Partners in Progress Blog.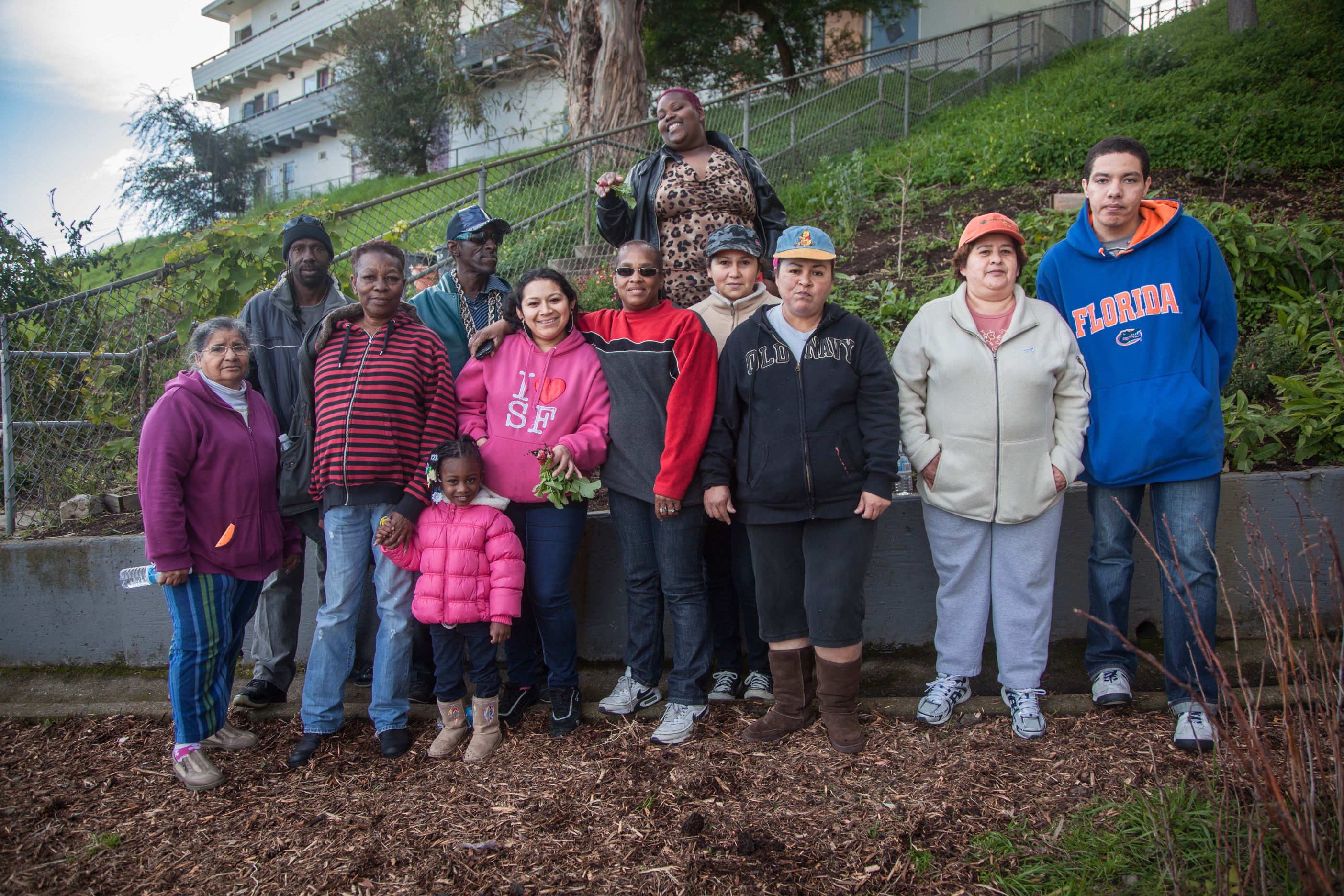 BRIDGE and San Francisco State University's Health Equity Institute recently published a white paper, "Trauma-Informed Community Building," (TICB) which articulates how BRIDGE is engaging residents at Potrero Hill Terrace and Annex, a large-scale public housing development in the heart of San Francisco. In short, the approach calls for strategies that de-escalate chaos and stress, promote social cohesion, and foster community resiliency over time.
This paper is one of several recently-published pieces on the cumulative impact of stress, violence, and poverty – all forms of trauma – on brain development and functioning. As noted by the Crittenton Women's Union, persistent trauma impacts executive function which, in turn, affects individuals' "executive function" abilities such as setting goals, managing impulsiveness, or negotiating tasks that require planning.
This applied brain research may hold the key to understanding why programs and services alone may not always be enough to help residents achieve stability and self-sufficiency. In fact, many community developers are frequently perplexed by poor program attendance in communities that, based on data, could most benefit from programs and services. In short, just because we've built it, doesn't mean that they will necessarily come.
The research forwarded by BRIDGE, Crittenton Women's Union, Center for Housing Policy and others suggests that individuals who have experienced trauma require a level of support, flexibility, and sensitivity that is not typically offered in curriculum-driven programs or services. As noted in TICB, individuals may have previous experience being "let down" by institutions or programs that were not sustained or were inflexible.
As pointed out in the Trauma-Informed Community Building white paper, community developers working in communities with high levels of trauma may be wise to invest as much in slow-approach activities that focus on building relationships and preparing residents for change as they do in programs and services, which typically focus on skill or knowledge building. While activities may look like traditional programs and services, their intention is focused on resident engagement and rewarding opportunities that can motivate deeper engagement. These activities are also part of a larger goal of creating community, institutional, and systems change. For example, a Zumba class is less about exercise than it is about engaging community members in a participatory, rewarding activity. Participation can then be leveraged to have a conversation about residents' health needs, which can then spark a dialogue with local health providers about how they are engaging residents (or not) and how systems can change to better serve residents' needs. While the content is health, the activity's purpose is engagement, empowerment, and influence on the systems that impact residents.
Unlike traditional programs/services, these gentle-approach activities are guided by principles that are sensitive to the impact of trauma on individuals' willingness and, in some cases, ability to participate in institution-led activities. These principles highlight the importance of meeting residents where they are (not just physically, but socially and emotionally); providing feedback and reward for achieving milestones; fostering community-wide support; minimizing stress; and allowing residents to move at their own pace.