Community Development and Public Health: A Q&A with David Erickson
This piece was originally published on NewPublicHealth.org. Reprinted with permission from the Robert Wood Johnson Foundation.
---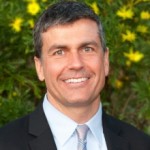 How can the billions of dollars that are spent each year on community development make the places where we live, learn, work and play healthier?
That question is among many debated today by leaders in urban planning, housing, government, business, philanthropy, public health, and health care, who are gathering at the New York Federal Reserve to share ideas about making communities healthier–together.
The meeting is supported by the Robert Wood Johnson Foundation, which is partnering with the Federal Reserve Banks of San Francisco and New York, the New York Academy of Medicine, and the Primary Care Development Corporation, to bring traditional and non-traditional partners together to find common ground on addressing the social and environmental factors that influence health. This is the fourth meeting like this that David Erickson, PhD, who manages the Center for Community Development Investments for the Federal Reserve Bank of San Francisco, has convened in the past year. He talked to NewPublicHealth.org about today's Healthy Communities Conference and why community developers and public health advocates are natural partners.
NPH: You've said that health is too important to be left to the health sector alone. But how do you engage groups that don't speak the same language to even sit at the same table and work on an issue that is relatively foreign to many of them? How do you help those in the transportation, housing, education and health sectors bridge their differences and roll up their sleeves and work together?
Erickson: It is much easier than you might think though there are challenges. We often confuse each other just in the language that we use. We say CDC and we mean community development corporation but for people in public health that acronym means something entirely different. But in terms of our work, there is a strong and immediate bond. We often start our meetings with a local health expert showing heat maps with red colors representing neighborhoods with the worst health outcomes. If you pick asthma, for example, you see which neighborhoods light up in red. We then have community development experts put up a similar map to look at things like overcrowded housing or high unemployment rates and you see maps that are practically identical. Instantly, everyone in the room realizes that we are working together to address problems for the same communities.
Those of us in community development work in the large financial world and banks are our biggest partners but we are not always understood by them. People who do community development have an immediate affinity and understanding for those in population health and vice versa. Where we do stumble is how we make it concrete. Those of us in community development know how to put grocery stores in food deserts or build, locate and finance small businesses. But we struggle with how to link more effectively to federally qualified health centers or connect housing with improving public health. We need to do better at taking approaches to community development that are geared toward attacking the root causes of bad health. That is a real challenge. What we are trying to do is find the best ideas and practices so we can create a playbook to show us how.
NPH: This is the fourth of several meetings you've had like this. What are your goals coming out of these meetings? How do you keep the conversation going and ultimately push it beyond just talk into action?
Erickson: We have multiple goals. Some are more achievable than others. One goal has been to just do some consciousness raising, which we have been successful with. People are more knowledgeable about these issues and more sophisticated about how to approach needs. The other goal is to just get people to meet each other. We have been successful in creating local partnerships. For example, a group of researchers from the University of California, Berkeley attended one of our meetings in Los Angeles and met a group of housing experts from Mercy Housing, a nonprofit Catholic affordable housing developer. The researchers are now teamed up with this group to do a health analysis for a 50-acre public housing site in San Francisco that wants to incorporate health into development. A community developer just doesn't have time to pour over all the health literature. Now they have this built in advisory committee from Berkeley, who are leaders in the field of population and public health, who are helping them. Plus, they will have the data and analysis to figure out what the health effects are of remaking a community. We hope that during the process that not only will Berkeley researchers be able to feed back strategic information so developers can make adjustments in the best interest of their tenants but also realize what this means from a health perspective to radically improve a neighborhood. This is a partnership that emerged from a conversation begun at a reception we held during the meeting. We have similar stories coming out of Boston, where the Boston Community Foundation is working with the Boston Federal Reserve on a local housing project and Los Angeles, where researchers at UCLA are beginning discussions with Federal Reserve staff in Los Angeles.
NPH: So what is the take-away message from all of these encounters or opportunities?
Erickson: I have been doing community development for 20 years and frankly it gets kind of depressing. While there are plenty of wins out there – places that seemed hopeless are now thriving thanks to community development – if you look at the overall numbers, we are not winning the war against poverty and unhealthy communities. As a community developer, I find that when we start talking to health professionals, I find new allies. These are people who have new ideas, resources and energy to put into this effort. So it is very energizing.
NPH: The measures for success for the public health and financial sectors seem to be at opposite ends of the spectrum. Banks and community developers tend to see themselves as short-term lenders and want to see short-term wins. Investments in public health often take years if not decades to show promise. How do you convince your financial partners that the ROI for investing in improved health is worth it?
Erickson: Some look to childhood reading levels as an indicator of prison population eight years out. That is something we could be looking at – intermediate measures – such as childhood reading rates or high school graduation levels or unemployment levels – to assess whether health is improving. Community developers are increasingly on the hook to try to explain the benefits that come from community development interventions. Increasingly we are going to look to health as a partner in measuring the success or failure of those interventions. That will be an important part of the community development toolbox going forward.
NPH: What can community development and finance experts teach health experts and vice-versa? Have these meetings yielded some key lessons that others can learn from that are trying to do the same thing?
Erickson: One thing that community developers are very good at is being plugged into a local community and understanding their needs and connecting them to much bigger systems and resources at a much greater scale then they can source locally. They are on the side of the community but also can go to Wall Street and tap sources of capital as well as the federal government. They can bring in this whole symphony of players to work on a project. And that would be helpful to health. The community developer can play that coordinating role and bring the right players to the table that assemble and harmonize the right subsidy and market rates for capital. I think the two working together will be a powerful combination. Health can teach us a lot about measurement and being more methodical to make sure we stay with what is working and discontinue what doesn't seem to be helping. It also helps community developers broaden their focus to improve the health of local people.
NPH: Do you believe then that we are moving to a new way of dealing with health at the community level?
Erickson: We know from studies that only about 10 percent of premature deaths are related to access to health care and environmental and social factors are much more significant. If we are going to keep the country healthier and make some improvements in the overall health of the people here, we really have to improve those areas so people don't get sick in the first place. People understand that you can live a healthier life but I think what people don't often understand is the gradient for improved health. It's not just that poor people are sick and wealthy people are not. It's that at every income bracket as your income rate rises, people tend to be a little healthier. If you have a sense of control over your life, you tend to live better and live longer. We are increasingly understanding that people in local communities feel like they have no control over their lives. We think we can intervene in those places and give them a sense of control and translate that into significant health improvements.
NPH: Do you feel like you're having impact? Can you share a story of how you've affected change or gotten a non-health sector to think differently about improving the places we live, learn, work, and play?
Erickson: We still have a way to go but we are changing the conversation and that is an important step. I think it's definitely changing how we in community development think about how we do our work. One small example is that the lead umbrella organization for community development finance – Opportunity Finance Network – has a conference every year that is attended by anyone who does community development finance work in the United States. Now they have a health track as part of the meeting. They never had that before. We do think we will see concrete changes soon. Housing and Urban Development is pushing for sustainable communities and focusing on the effects of place on health. We see this happening with transportation projects too. Agency heads in charge of health and city leaders are starting to work together and that has been unprecedented. This is still relatively new but it is pretty remarkable that at the highest levels, there is interest in bringing different components together to build healthier communities.
We recently held an equitable transit-oriented development conference here at the San Francisco Federal Reserve Bank and there was a discussion about building affordable housing units near a train stations. A train station in a community increases land value because it provides access to transportation. The developers not only looked at what it would do for the economy but they also factored in how it would affect health, and saw from studies that it would foster physical activity and reduce obesity rates. It was unusual to think about building a train station using the lens of public health but it shows that health is becoming part of the equation for community development.