From Poverty to Possibility, One Family at a Time
By Renise Walker, Director of Resident Life, Jubilee Housing

Renise participated in the What Works Challenge where her idea, "It Starts at Home," generated the most excitement among the participants. Renise expands on her idea to integrate family services with housing in this blog post.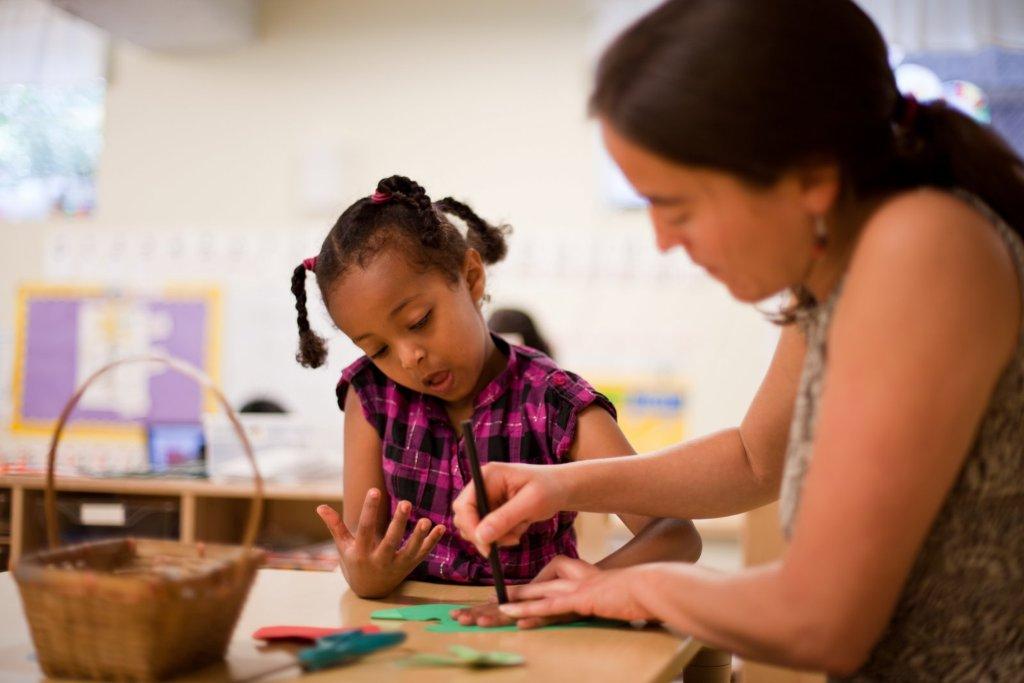 Before moving into Jubilee Housing, Angela Marable and her daughter Asia DeCosta, moved constantly. They slept on the couches of family members and reached out to friends when their welcome wore out. At their lowest point, Angela was sleeping on the streets, separated from her 9-year-old daughter. The instability weighed heavily on Asia, leaving her struggling academically and behaviorally. For years, Angela wrestled with drug addiction. Although she was fighting hard to recover, she was stuck, unable to afford housing without a stable job, and unsure of how to turn her life around.
The day Angela received the key to her apartment at Jubilee Housing's Fuller building was the first time her name was on a lease of her own. The move into the apartment was a momentous occasion, but for Angela and Asia, the journey to a better life was far from over.
For Angela's family and the hundreds of others who have found hope, opportunity and dignity through Jubilee housing, there are no easy answers or quick fixes. Too often these families seek a different way of life, yet find themselves in a constant struggle to overcome frequent setbacks. Despite the challenges, families can rely on the anchor of safe affordable housing and the expanded hope that comes from stability and a sense of belonging.
Now, Jubilee Housing, long-established as a pioneer in affordable housing, is teaming up with community partners to use its expertise in housing as a platform to provide additional opportunities and hope to hundreds more families like Angela and Asia. The collaboration is called Jubilee Life.
When fully developed, Jubilee Life will provide 299 affordable apartment homes with access to a range of support and services in community spaces just downstairs from the families who need this helping hand. Through a partnership with Life Assets and Capitol Area Asset Builders, residents will have access to a community credit union and economic empowerment center. In addition, two remodeled townhouses will provide transitional housing and intensive services for men and women returning to the community from previous incarceration.
Jubilee's newest building, the Maycroft, will serve as the hub for family services by providing an additional 64 affordable apartments and new community spaces that will house a range of services for both parents and their children. A partnership with Jubilee Jumpstart, an early childhood development center, Jubilee Life will provide on-site early childhood education for up to 54 children six weeks to five years old, a new teen services center providing space for 30 youth to engage in out-of-school time programming, and the launch of a state-of-the-art Family Resource Center. The Family Resource Center will offer home visitations, parenting support groups and classes, assistance navigating school options, one-on-one coaching, and personal and economic empowerment programming.
Jubilee believes that offering a continuum of support from birth through college and career will bring about transformation for children and their families. Research indicates that 90% of brain development occurs by age five, making early education a crucial stage of intervention in changing life outcomes. Jubilee Youth Services, an out-of-school time program for students K-12, engages children and youth during the hours that they are most susceptible to gang and drug activity. Over the last five years, 100% of program participants enrolled in the teen center have continued on to college. The Jubilee-to-college scholarship, a four-year renewable scholarship for any Jubilee resident planning to go to college, makes the high cost of college attainable, opening up a pathway to new opportunities for a student and her family. By offering long-term supports that touch on the most critical stages of childhood development, Jubilee Life intends to create lasting change for individuals and their families rather than putting a band-aid on the symptoms of poverty.
Jubilee will measure and document effectiveness through the use of both qualitative and quantitative measures. The most powerful results will be conveyed through the stories of transformation we've witnessed or gathered from participants. Additionally, quantitative measures will track the growth of individuals over time through the use of self-reports, individual assessments and the observations of increased positive interactions among children and their caregivers.
Most importantly, Jubilee Life is more than a set of programs and services, it is a community of belonging. When Asia DeCosta enrolled in Jubilee Youth Services, she connected with a supportive group of peers and Jubilee staff that helped her to grow. Asia is gradually making progress. Today, she is seen as a positive role model among her peers, her teachers report significant improvement in her behavior and she is passing all of her classes.
Jubilee Life is ushering in new ways of collaborating across organizations to ensure that each individual who engages with Jubilee connects with caring neighbors and staff to help nurture and nourish them on their journey towards a better life. For families like Angela and Asia's and hundreds of others, Jubilee is changing the odds, moving families from poverty to new possibilities.
To learn more about the impact Jubilee Life is making in the lives of children and families, or to find out how you can help please visit www.jubileehousing.org.
Also view our page on the Partners in Progress website.