Investing in What Works for the Pioneer Valley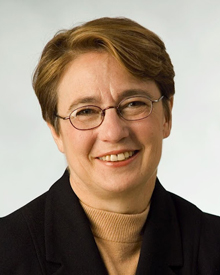 The following is an excerpt of a speech that Ellen Seidman gave at the Common Capital Annual Meeting on November 18, 2013.
What Works is the outgrowth of two observations. First, a recognition that, notwithstanding 100 years of community development (starting with settlement houses in Chicago), and 50 years of modern community development, starting with the reaction against urban renewal in the 1960s, the poverty level in this country has remained stubbornly at about 15%, even before the Great Recession.
That isn't to say it wouldn't have been higher without our efforts and the efforts of those who preceded us. Or that specific people and/or places haven't benefitted, but many who work in this space are extremely frustrated that we can't seem to move that needle. It doesn't help that the metrics we tend to use—housing units built, commercial space developed, charter school seats opened—are at best about physical outputs, not how people and neighborhoods have changed.
Second, we're beginning to see some things that DO appear to work. And they have a few key characteristics. They move away from a focus on real estate—which is where the field got stuck for much of the 80s and 90s—and toward simultaneous concern about what goes on in and around the real estate. How good are the schools? How vibrant is the commercial/retail activity? Is crime under control? And is the environment in which people are living helping or hurting their health?
At the same time, we're recognizing that, especially in an era of scarce resources—as if in this field there was ever anything else—really paying attention to what works and what doesn't is critical, which requires measurement, data, honest analysis and a willingness to focus resources. It also means that we need to break down funding, as well as program, silos. When spending on, for example, supportive housing for the formerly homeless, saves huge sums for the health and justice systems, if we want to keep that virtuous circle going, some of those savings are going to have to go back into housing.
An almost necessary corollary to both the focus on people AND place and on what works, is that successful efforts must be integrated. That can mean several things. In the Cincinnati area, it means that efforts relating to education are integrated at all levels, "from cradle to college," and across the entire metro area. In the Eastlake area of Atlanta, it means that schools, housing, attention to the community's social needs and even a golf course, have been integrated to completely turn around one of the city's most distressed neighborhoods. And in a 5-square mile area in Los Angeles, it is an integrated focus on all aspects of community residents' health, with special emphasis on the health of the children.
This is not an easy process. How does a community decide what challenges are most important, what to tackle first, how to decide on metrics. For example, is getting every child to be kindergarten-ready more important than making sure that every adult has a living wage? What does democracy mean in this context? What's the role of elected officials? How do communities that have had no voice gain one? Most broadly, who speaks for whom?
Ellen Seidman is a Senior Fellow at the Urban Institute and Contributing Editor of Investing In What Works for America's Communities.