When Work is More Than a Job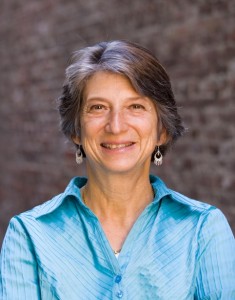 By Carla Javits, President of REDF (also known as The Roberts Enterprise Development Fund). REDF  is a San Francisco-based venture philanthropy organization that creates jobs and employment opportunities for people facing the greatest barriers to work.          
REDF believes in the power of work. Having a job is a fundamental building block for individuals, families and communities. The recession and resulting loss of jobs weakened our country and our recovery has captivated that national psyche. Advertising campaigns – like this one from REDF's San Francisco neighbor, Levi Strauss – were built around the power of work to restore what had been lost when "things got broken." And who was not inspired by Chevy's iconic Superbowl commercial about farmers and Paul Harvey's words about men "who'd plow deep and straight and not cut corners." Our work is the expression of our highest aspirations and a sublime reflection of our drive, optimism, creativity, and sense of community.
So we should all be alarmed that roughly 20 million people in our country—roughly 10% of working age adults—are persistently without a job even though they want to work and are capable of doing so. This exclusion harms them and our country socially and economically because instead of contributing their energy and talent to value creation, they depend on public subsidies to meet basic needs. Many get caught up in the welfare, justice, and health care systems that do little to rehabilitate, restore, or resolve. We all know that these are poor substitutes for the resources, stability and networks that flow from having a job, and lead to self-sufficiency and resilience
Clara Miller, the new head of the F.B. Heron Foundation noted in her blog that, "as the mainstream evolves, we must invest in models of innovation that share future value with those now excluded or unserved, and at the center of this proposition is work. The first and most fundamental prerequisite to helping people help themselves out of poverty is reliable work for adequate pay."
The fact that so many people are not working, coupled with the ingenuity and ethic at the core of our national identity, should challenge us to do better. We must pay more attention to the interdependency of our economic recovery, national identity, and connecting the chronically unemployed to jobs.
REDF was founded on the principle that harnessing the power of the market is a channel for scaling social impact. We do this by helping entrepreneurial organizations launch and grow businesses that employ individuals facing the greatest barriers to work. This double-bottom line approach seeks both a financial and social return. As a great example of social enterprise, Greyston Bakery in New York explained it well when they said, "we don't hire people to make brownies, we make brownies in order to hire people."
By focusing on workers, social enterprises can be a pipeline of front-line talent for the US economy. Their growth can be fueled by the purchases of consumers and businesses whose values motivate them to do more than just "get a good deal" when the offering is a competitively priced, high-quality social enterprise good or service. Capital from philanthropy and government can fuel start-up costs and the services that make social enterprise employees successful and keep them in the workforce.
It's time to return community development and the nation to our roots, and lead the world by focusing business, government, and the social sector on widespread job creation so that everyone has the chance to contribute and thrive.